Welcome to Lucent Family Eye Care
Your Trusted Optometrists in Burnaby, BC
From our office in South Burnaby, BC, Lucent Family Eye Care serves patients from Canada's Burnaby, New Westminster, Vancouver, Surrey and Southeast Vancouver areas.
Our eye doctors provide a variety of technologically advanced eye care services including comprehensive eye exams, pediatric eye exams, treatment of eye emergencies and pink eye plus treatment or management of eye diseases including glaucoma, macular degeneration, cataracts, dry eye and more.
Additionally, we have a top-notch optical clinic that includes a wide variety of designer frame brands, sunwear and specialty glasses such as swimming and sport goggles. Lucent Family Eye Care provides eye exams for contact lens wearers plus expert care and advice on many brands of contact lenses.
Click the buttons below to call our office or schedule an appointment online. Our eye care staff will explain your options and help you choose the best eyewear for your needs, but you may prepare by viewing our page on choosing frames to suit your face shape and our page on accepted insurance plans at Lucent Family Eye Care.
We will help you find the best fit for your specific needs and explain how different lenses and frames will impact your vision.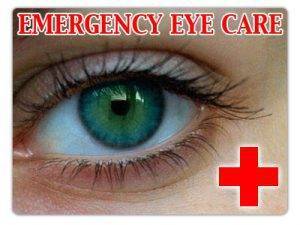 Our Burnaby optometry practice provides emergency services for eye infections, eye injuries and other eye urgencies.
Learn about eye exams, what's involved in a comprehensive exam, and special considerations for kids and contacts.
We pride ourselves on optimal patient care through the use of the most technologically advanced equipment available.
Dry eye syndrome is an ongoing condition that treatments may be unable to cure. But the symptoms —including dryness, scratchiness and burning—can be successfully managed.
At Lucent Family Eyecare, we believe in fitting each of our patients with the best contact lenses available that provide optimal health to your eyes.

Dr. Yee was at the Bonsor Community Centre in Burnaby for the annual S.U.C.C.E.S.S. Health Fair to bring awareness about eye health to the Chinese community.
Dr. Yee Answers Your Eye Care Questions
Q: I recently got hit in the eye by a ball/pole/fist/other object, should I have it checked out?
Yes! Even if there is only minor bruising on the outside around your eye, our doctor will examine the inside to ensure none of the structures have shifted from its original position, if there are any abrasions on the cornea, and make sure that the retina has not been torn in any way. Make an appointment with our eye doctor the sooner the better! Emergency minor evaluations are usually MSP covered.
I visited Lucent family eye care today for the first time after being recommended from a coworker, and I couldn't have had a better experience! Thank you Roselyn for being so friendly and welcoming as soon as I stepped in the door. The doctor was also extremely lovely and informative,...
Hours
Monday:

9:00 AM - 5:00 PM

Tuesday:

9:00 AM - 7:00 PM

Wednesday:

9:00 AM - 5:00 PM

Thursday:

9:00 AM - 7:00 PM

Friday:

9:00 AM - 5:00 PM

Saturday:

9:00 AM - 4:00 PM

Sunday:

Closed
Nov 27, 2017
The New Year is coming and many people include healthier eating and exercise in their resolutions for the year ahead. Well other than weight loss and overall health and disease-prevention, a healthy diet and regular exercise can protect your eyes and your vision. In particular, there are certain vitamins and...